FREE download of Chris' "Four Point Pitch Formula"
The formula used by over 90% of successful startups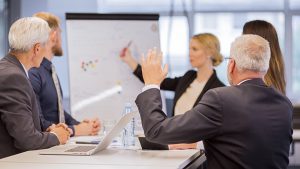 Nothing can feel more intimidating than stepping into a room to meet investors. After all, …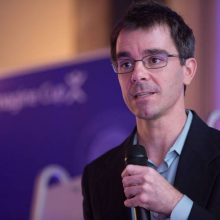 Chris is author of two books on communication and empowerment. He is a world-renowned pitch coach, and has worked with entrepreneurs to promote their ideas and raise over $200 million in funding.
We were acquired by a Fortune 100 company in a HIGH eight-figure deal. It was a brutal series of pitches, and Chris was critical to our success.

We raised over $2 million in our latest round. Chris was a cornerstone for our fundraising.

Attended Chris' Influencing Skills workshop at LinkedIn. A year later I still use the skills daily.

We all enjoyed Chris' workshop. Very interactive, loved every minute of it.

Chris approaches communication from a totally different perspective than most scientists are used to. He taught us to shift from an information-oriented to an audience-focused communication style.

Chris' presentation on pitching was very valuable to our audience. As one participant related, "Focus on you, not I (which is what we often do!)"